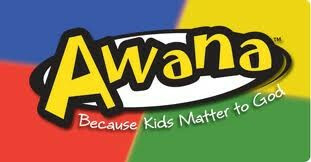 Awana meets during the school calendar year (August through May) on Sunday evenings from 5:00 pm to 6:45 pm.
The goal of Awana is to give boys and girls the chance to know, love and serve God. While it is a serious mission, we believe having fun in the process is a great tool for reaching young people. Awana is a proven way to impact our communities and train children for leadership.
Do your best to present yourself to God as one approved, a workman who does not need to be ashamed and who correctly handles the word of truth. 2 Timothy 2:15
Participants: Children who are age 2 and potty-trained through the twelfth grade.
We want to come along side parents to aid in the spiritual development of their children. We work together to develop spiritually strong children and youth who faithfully follow Jesus Christ. Our programs offer a proven approach for evangelizing and discipling kids.
Contact: Chris Richards