Join us as we seek to learn, understand, and apply what it is to live lives of biblical manhood.
We have a Men's Ministry Prayer Breakfast on the first Saturday of the month.
Contact Dan O'Brien with questions.
Upcoming Men's Ministry Events:
(click on event name for more information)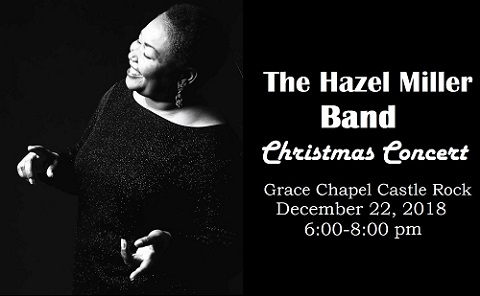 Saturday, December 22, 2018, 6:00 PM - 8:00 PM
Hazel Miller returns to Grace Chapel Castle Rock! Free concert! The Hazel Miller Band has toured North America, Europe, Far East, Middle East and Central America. Always led by Hazel and her powerful voice, this audience favorite...