"Equipping women to glorify God by loving Him, loving others, and leaving a fruitful legacy."

The heart of this ministry is to reach out and connect women with Jesus Christ and with one another thru studying God's Word , praying for one another, encouraging one another, and serving in areas of need using our God given gifts.
Women of Grace Bible Studies - Weekly studies offered in the Fall and Winter/ Spring months.
WomenShare - Women coming together for food, fellowship, and spiritual encouragement as one of our ladies shares her spiritual journey in the setting of someone's home.
Girlfriends of Grace - Casual, fun get-togethers providing opportunities to develop "girlfriend" relationships that encourage and support one another.
GraceFull Stitchers - Providing hands on projects that meet needs for our local and foreign mission outreaches.
Celebration of Christmas Open House - Festive time of fellowship as we gather to enjoy the "Reason for the Season."
Women's Retreat - A welcome time of spiritual and physical refreshment at beautiful Camp Elim, Woodland Park, CO held in the spring of each year.
For more information contact Sharon Betz
______________________________________________________________________________________
Upcoming Women's Ministry Events:
(click on event name for more information)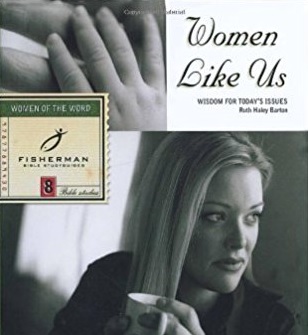 Every Monday, from 05/01/2017 to 06/26/2017, 9:30 AM - 11:00 AM
Summer Bible Study Please join us for a drop in as you can, no homework required study. Women Like Us: Wisdom for Today's Issues - by Ruth Haley Barton We will explore women in the bible we can all relate to - Mary, Martha, Sarah, ...