Making Spirits Bright-Women's Christmas Event
Saturday, December 09, 2017, 6:00 PM - 9:00 PM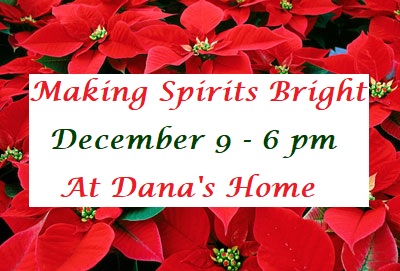 Making Spirits Bright
Let's start the Christmas Season together...the evening of December 9, from 6-8pm in Dana Hubbach's warm home.
This will be a festive evening with friends, along with a (new or gently used) Costume Jewelry Exchange.
'Tis the Season of Giving, and we will be collecting items for Christ Body Ministries, such as hats, scarves, gloves, socks etc.
Please sign up at the Women's Ministry Table to bring an appetizer or dessert.
For more information, contact Kathy Smith