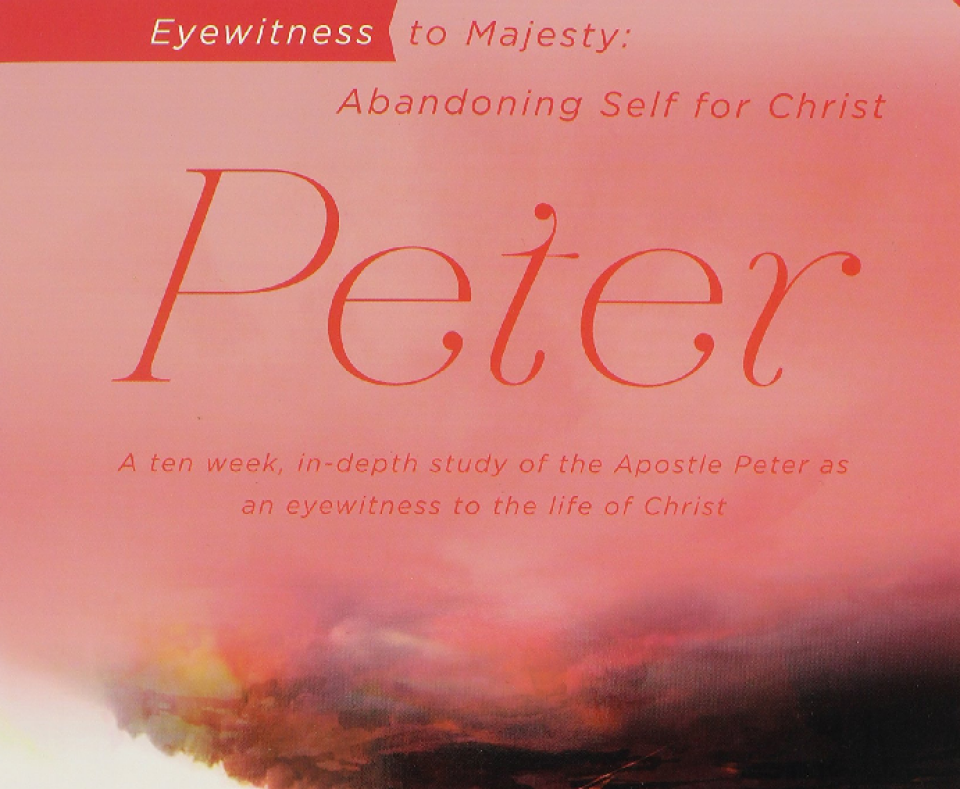 Every Monday, from 01/13/2020 to 03/16/2020, 9:30 AM - 11:00 AM
A ten-week study using the "Eyewitness to Majesty: Peter, Abandoning self for Christ." The apostle Peter is mentioned more times in the four gospels than anyone other than Jesus Christ Himself. Peter was praised more than any other disciple. He was also rebuked more than any other disciple. In this study, you will see Peter fail and you will see him succeed. You will get a laugh or
two at his expense, and you just may shed a tear or two with him as well. His imperfections make him lovable, and his victories give us hope.
Class led by Kathy McLaughlin
Childcare available